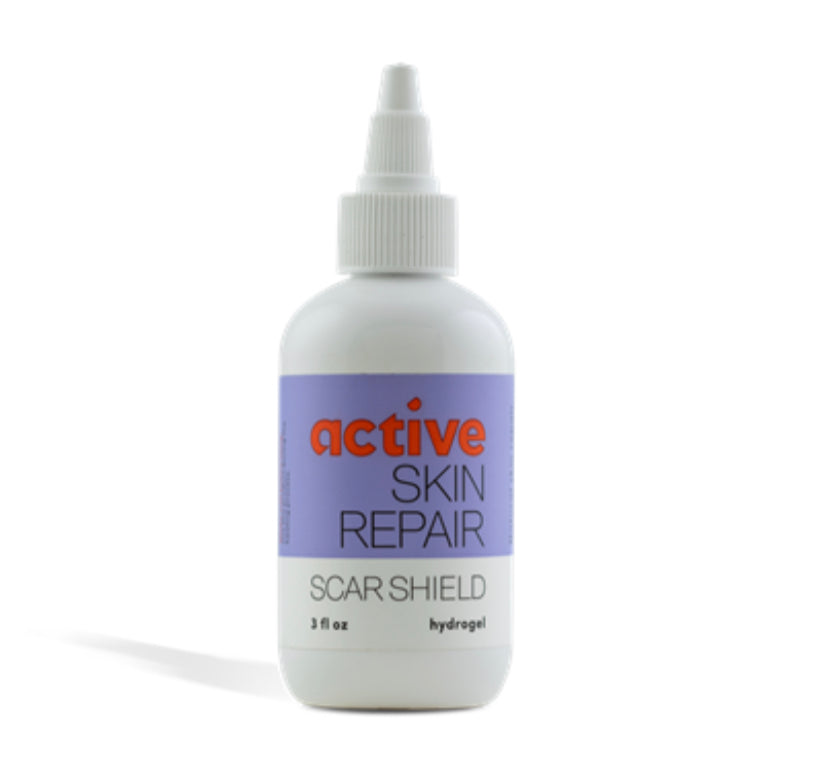 Active skin repair - Scar shield
Regular price
Sale price
$29.99 USD
Unit price
per
 Scar Shield is a solution to support skin repair  and reduce scarring: it's natural, non-toxic, antibiotic free and non-sensitizing (aka no sting).
Scar Shield is for use during the healing process BEFORE a scar forms, not after. Apply gel on rashes, burns, cuts, scrapes, and other skin irritations to help heal skin and prevent scars.
Scar Shield during healing to reduce scarring and help support your body's natural healing process.
Scar Shield works on: wounds, cuts, scrapes, sunburns, traditional burns, chafing, rashes, wounds, insect bites and other potentially scarring skin irritations.
This product contains no steroids, no synthetic antibiotics, no alcohol and no harsh or stinging chemicals.

It is safe to use around the head, eyes, mouth, and ears. Active Skin Repair products are USA manufactured in California using an ISO 9000 clean room. Every product lot goes through robust stability, efficacy, and safety testing before being released.
Ingredients: Hypochlorous Acid (HOCl), Electrolyzed Water (H20), Sodium Chloride (NaCl), Sodium Hypochlorite (NaOCl), Lithium Magnesium Sodium Silicate, Sodium Bicarbonate, Phosphates, Sodium Sulfate.
Return & Refund Policy

Return and Refund policy.

This service is non refundable.
Share