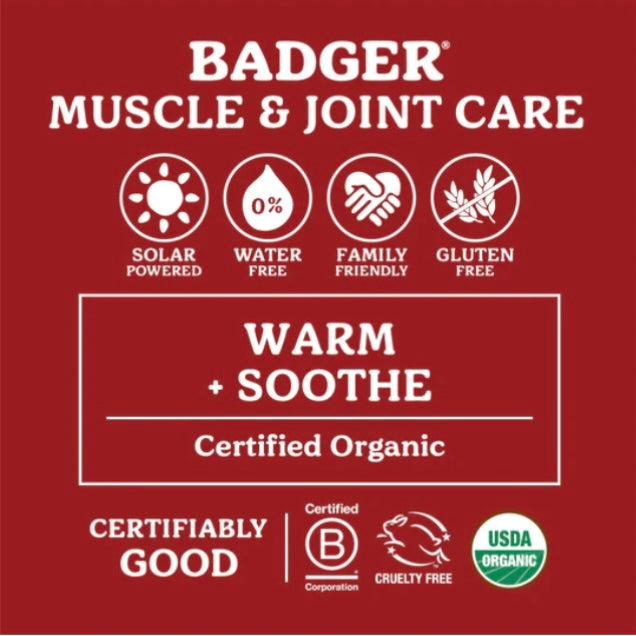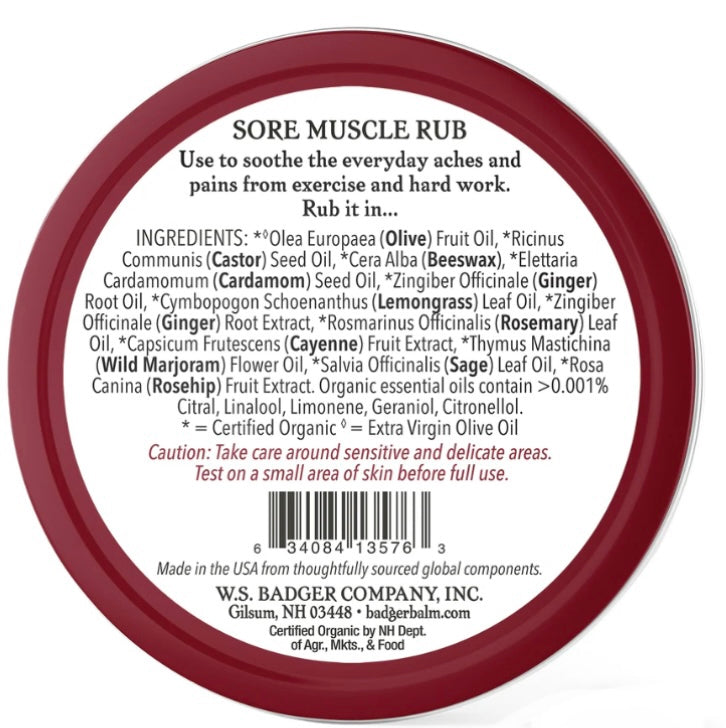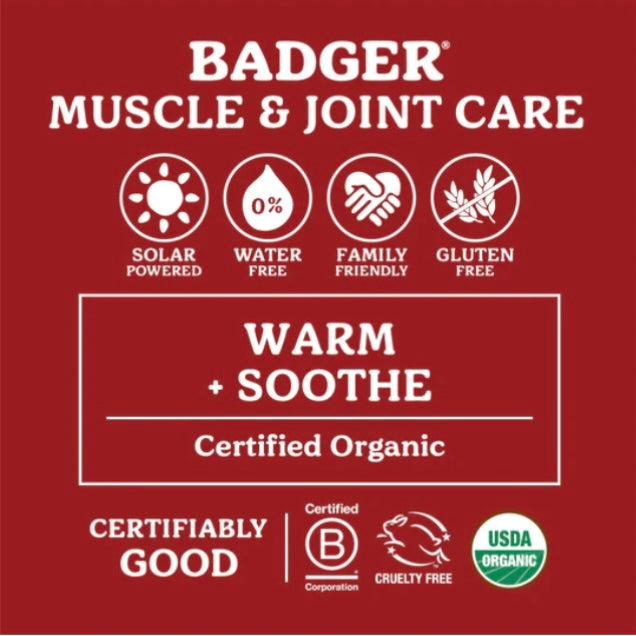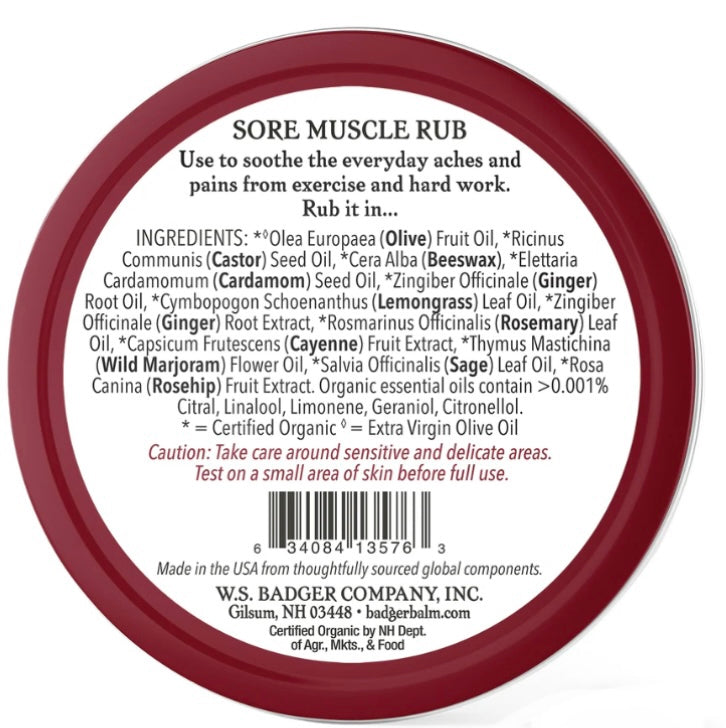 Badger Muscle Rub
Regular price
Sale price
$10.00 USD
Unit price
per
Sore Muscle Rub
Rejuvenating relief. Gently warm and soothe tired muscles with this soothing balm. Cayenne pepper creates a mild warming sensation to ease tension and stiffness, while ginger and cardamom combine for a spicy, energizing scent. Originally created by Badger Bill to soothe his aches and pains, this one is perfect for massaging into sore muscles after a workout, a hike, or long day. USDA Certified Organic and cruelty free.

Badger Sore Muscle Rub Ingredients: Organic Extra Virgin Olive Oil, Organic Castor Oil, Organic Beeswax, Organic Cardamom Oil, Organic Ginger Oil, Organic Lemongrass Oil, Organic Ginger Extract, Organic Rosemary Oil, Organic Cayenne Extract, Organic Wild Marjoram Oil, Organic Sage Oil & Organic Rosehip Extract.
2oz Tin
Return & Refund Policy

Return and Refund policy.

This service is non refundable.
Share