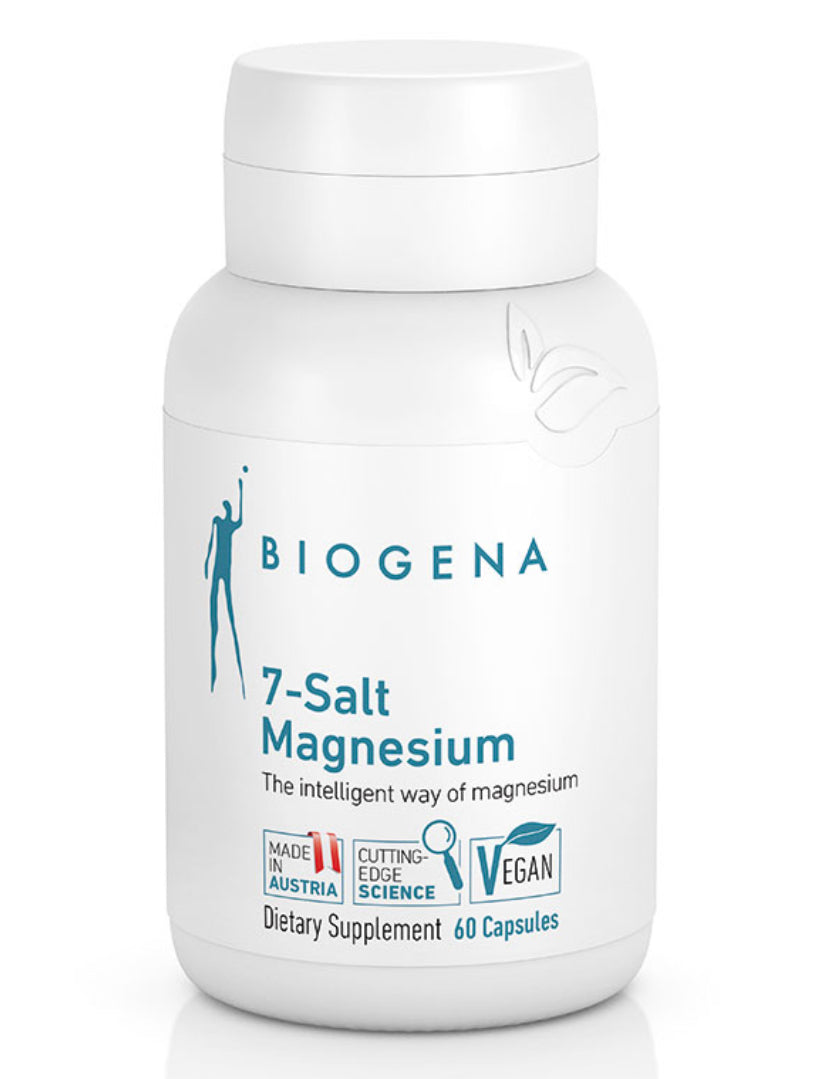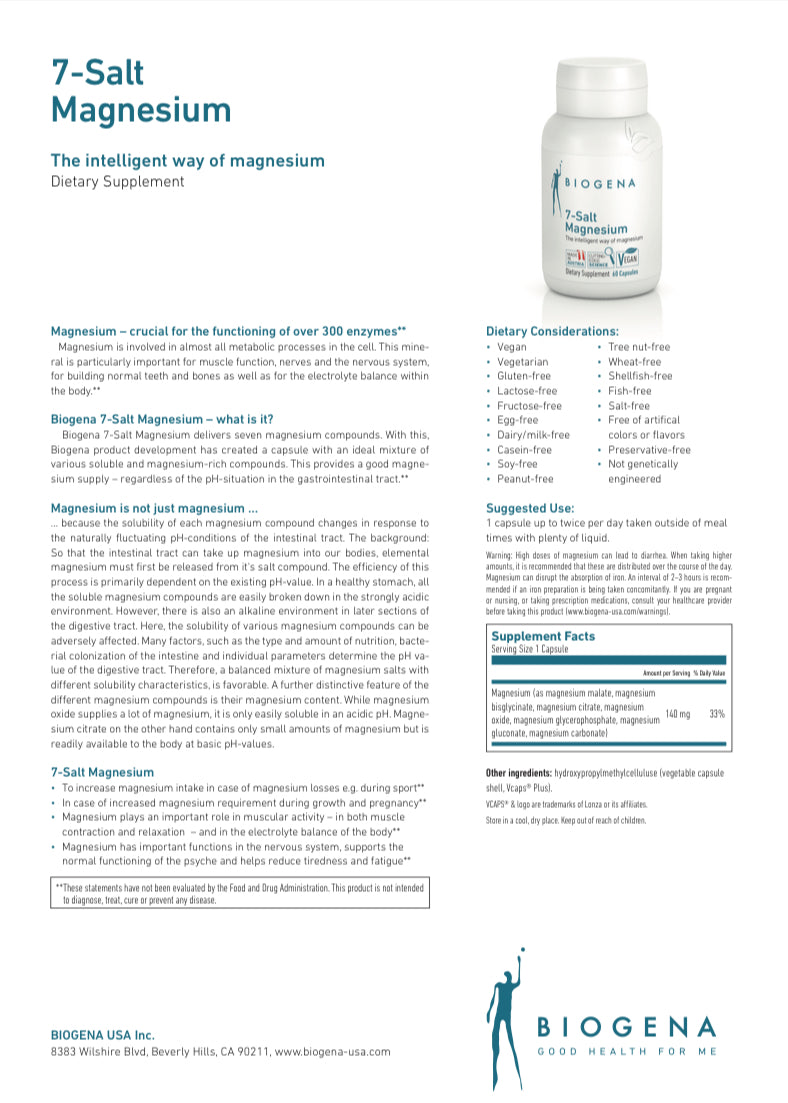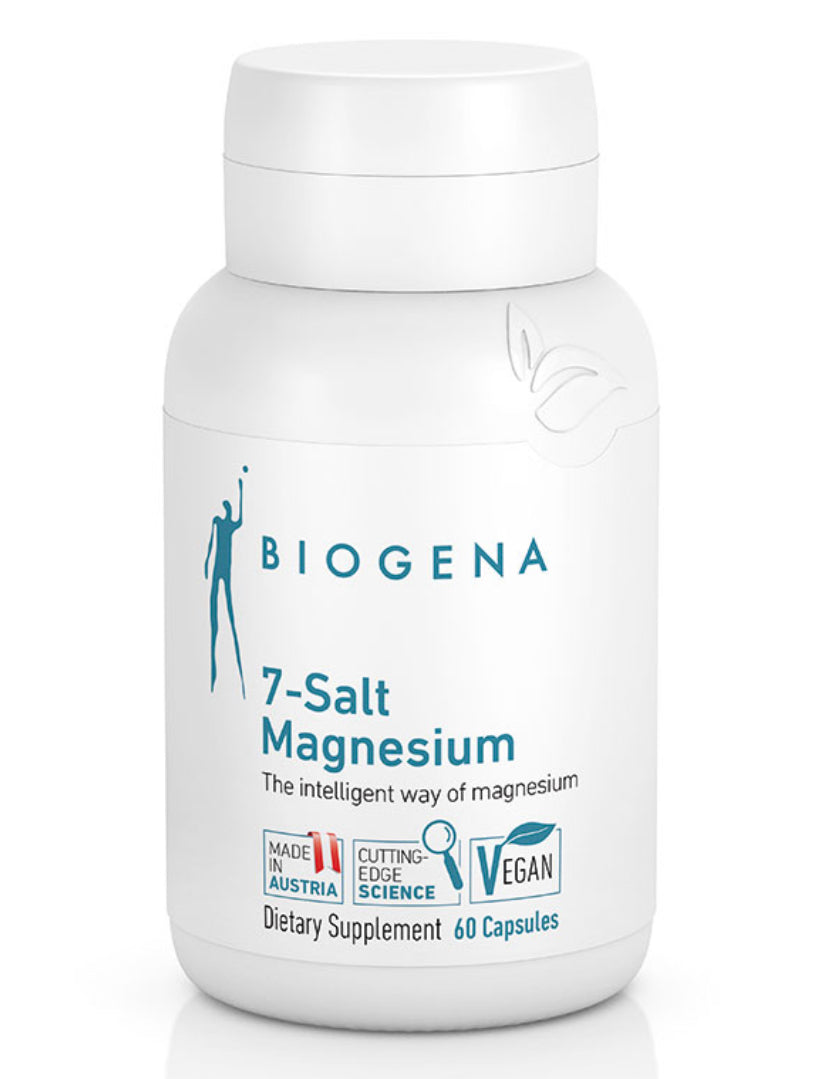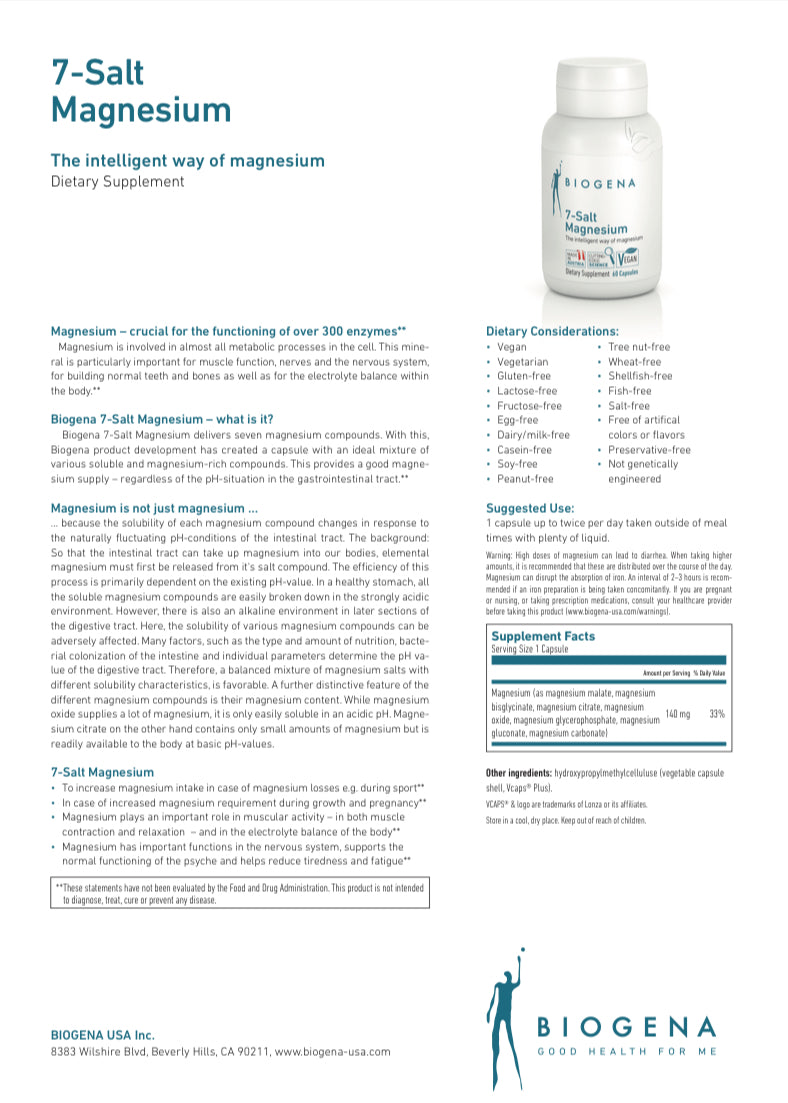 Biogena 7-Salt Magnesium
Regular price
Sale price
$37.90 USD
Unit price
per
Magnesium –is crucial for the functioning of over 300 enzymes in the body,  It's involved in almost all metabolic processes in the cells. This mineral is particularly important for muscle function, nerves and the nervous system, for teeth and bones as well as for the electrolyte balance within the body.

Biogena 7-Salt Magnesium delivers seven magnesium compounds.It's balanced mixture of magnesium salts with different solubility characteristics.
Increase magnesium intake in case of magnesium losses e.g. during sport**
In case of increased magnesium requirement during growth and pregnancy**
Magnesium plays an important role in muscular activity – in both muscle contraction and relaxation – and in the electrolyte balance of the body**
Magnesium has important functions in the nervous system, supports the normal functioning of the psyche and helps reduce tiredness and fatigue**
 Ingredients 

Magnesium (as magnesium malate, magnesium
bisglycinate, magnesium citrate, magnesium
oxide, magnesium glycerophosphate, magnesium 140 mg 33% gluconate, magnesium carbonate)
Other ingredients: hydroxypropylmethylcelluluse (vegetable capsule shell, Vcaps® Plus).

**These statements have not been evaluated by the Food and Drug Administration. This product is not intended to diagnose, treat, cure or prevent any disease.
keep out of reach of children. 
Return & Refund Policy

Return and Refund policy.

This service is non refundable.
Share