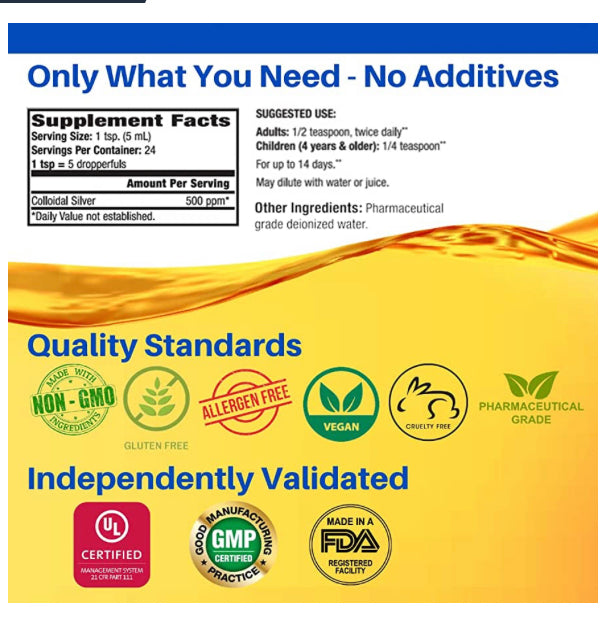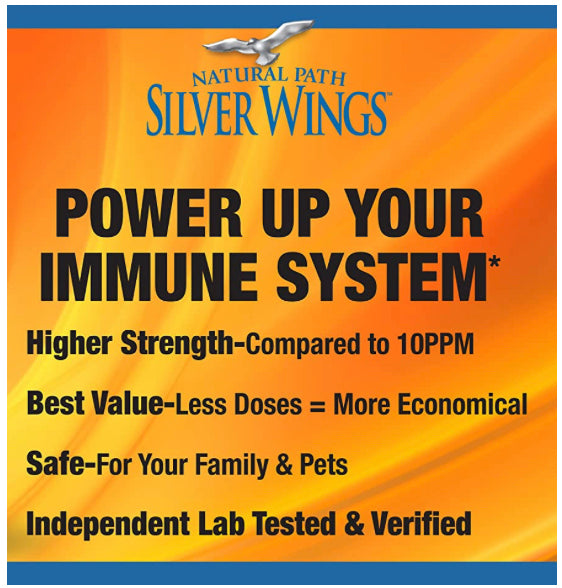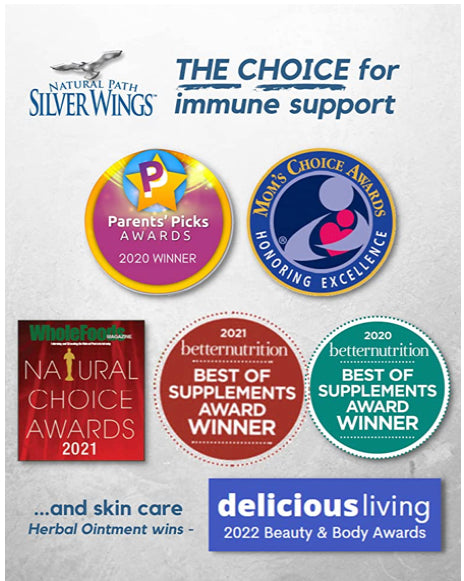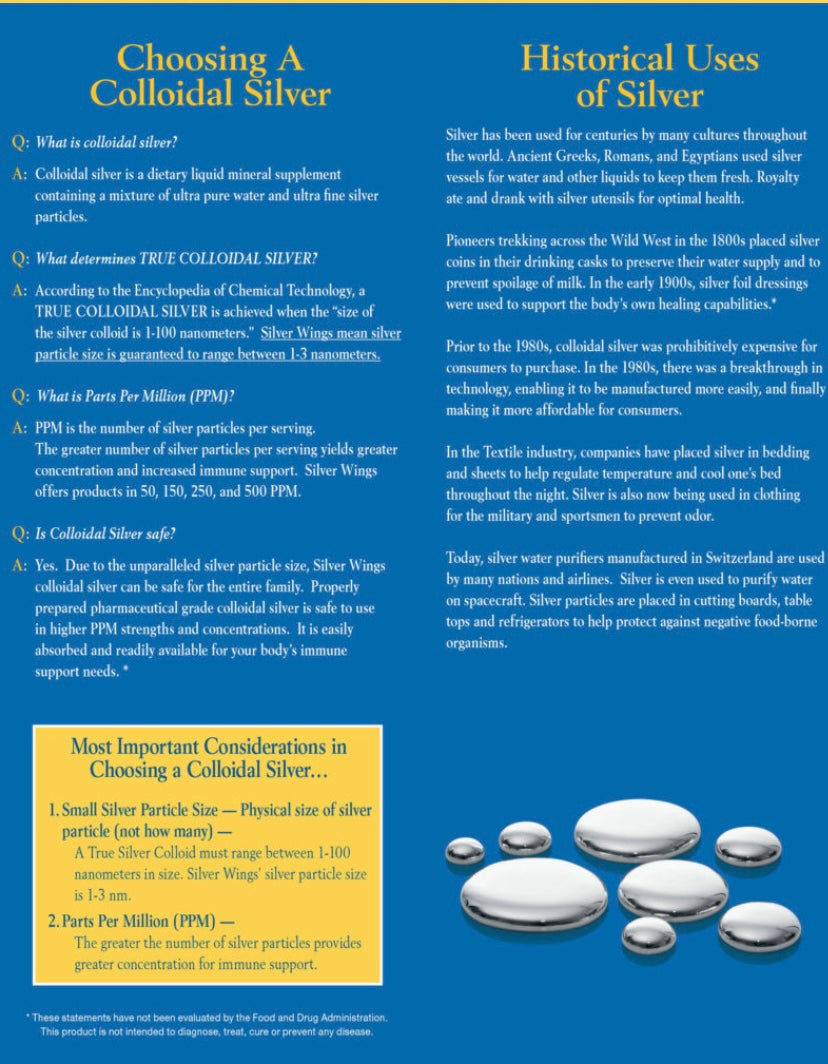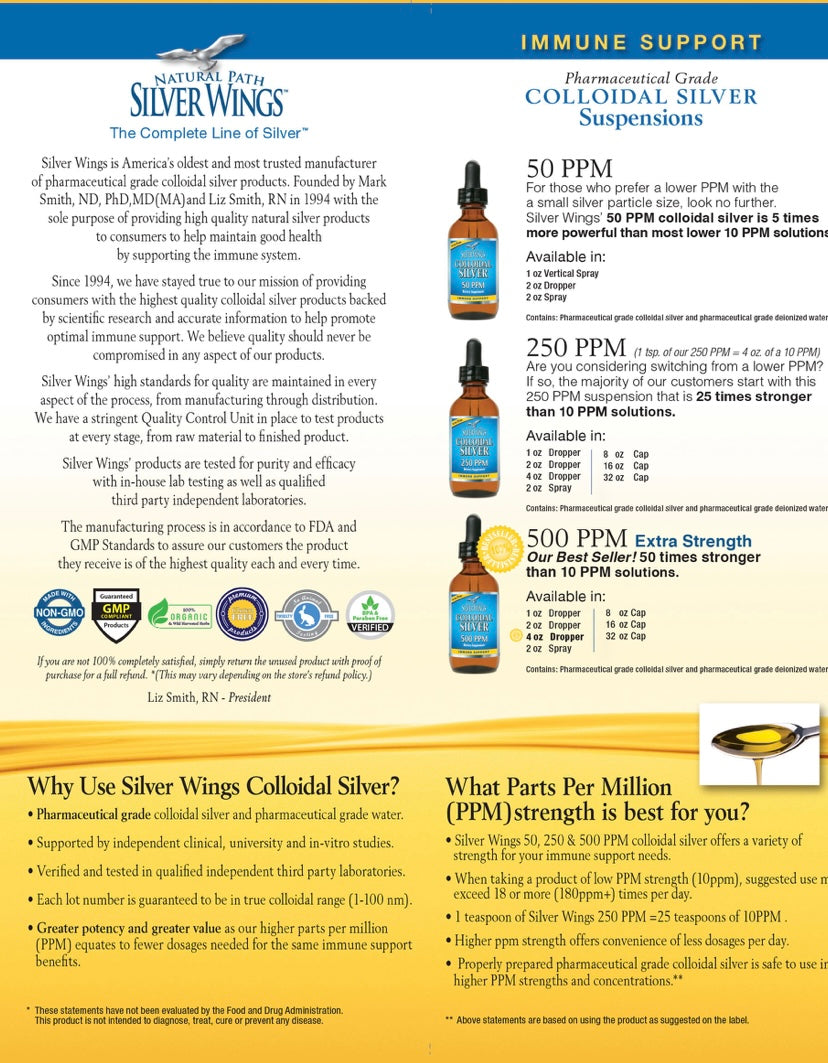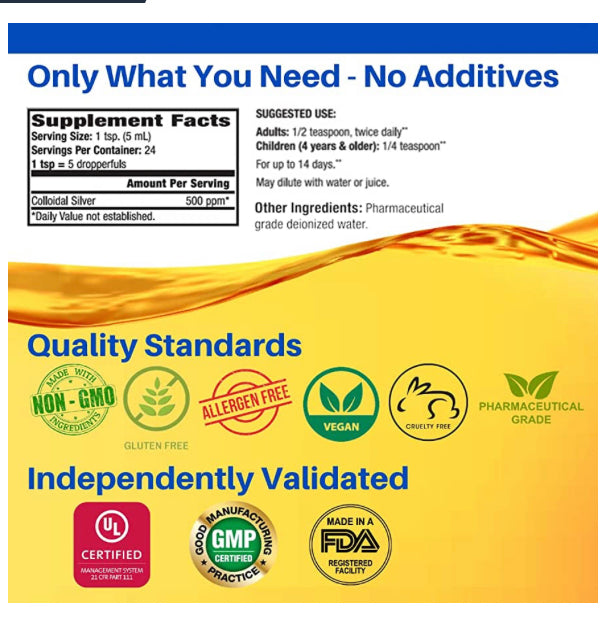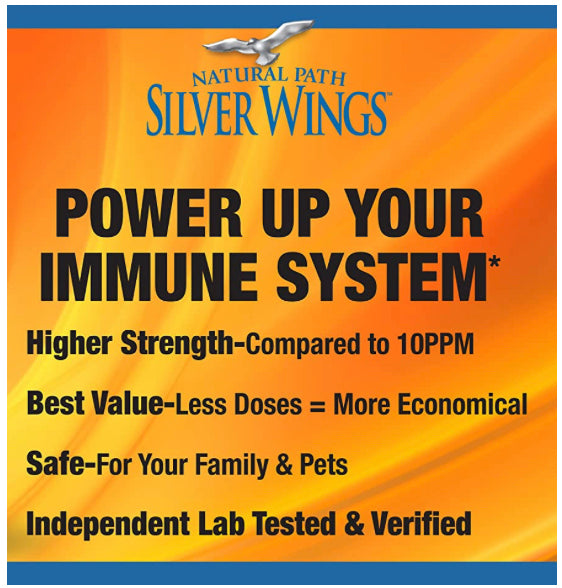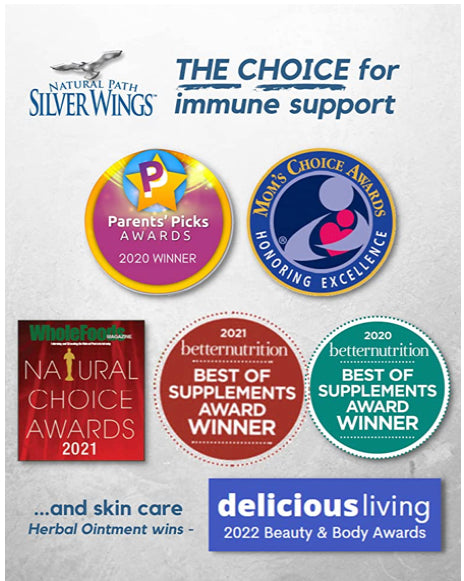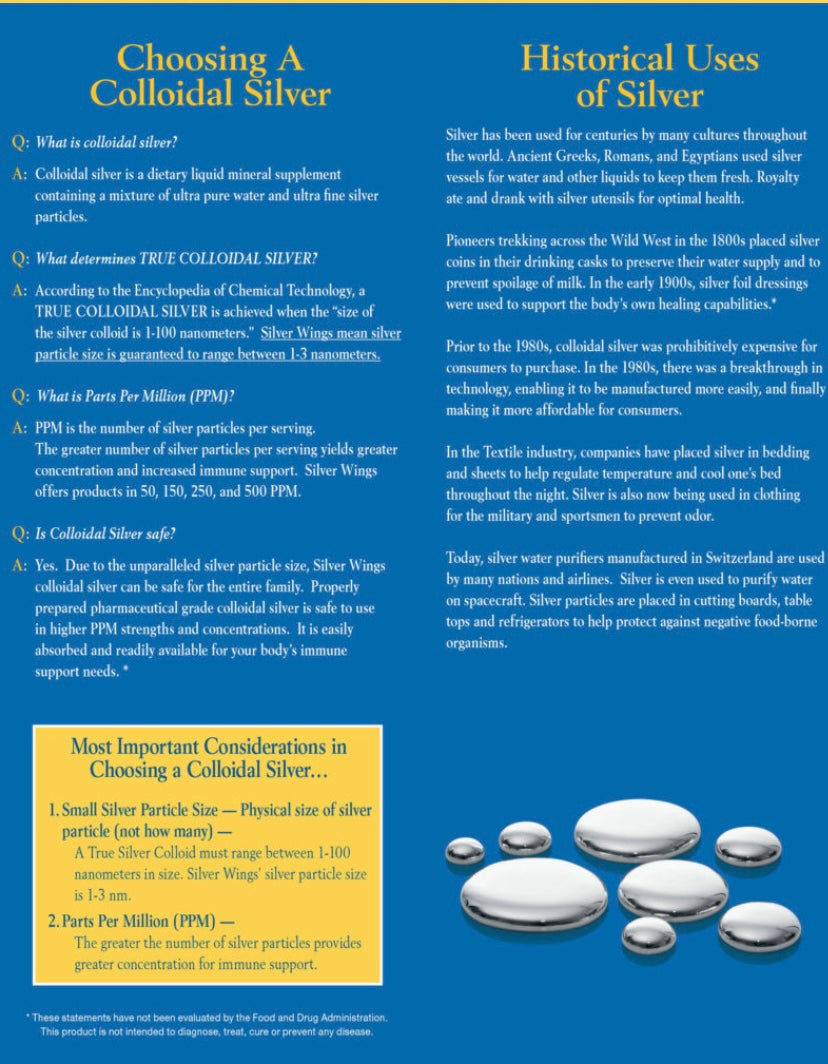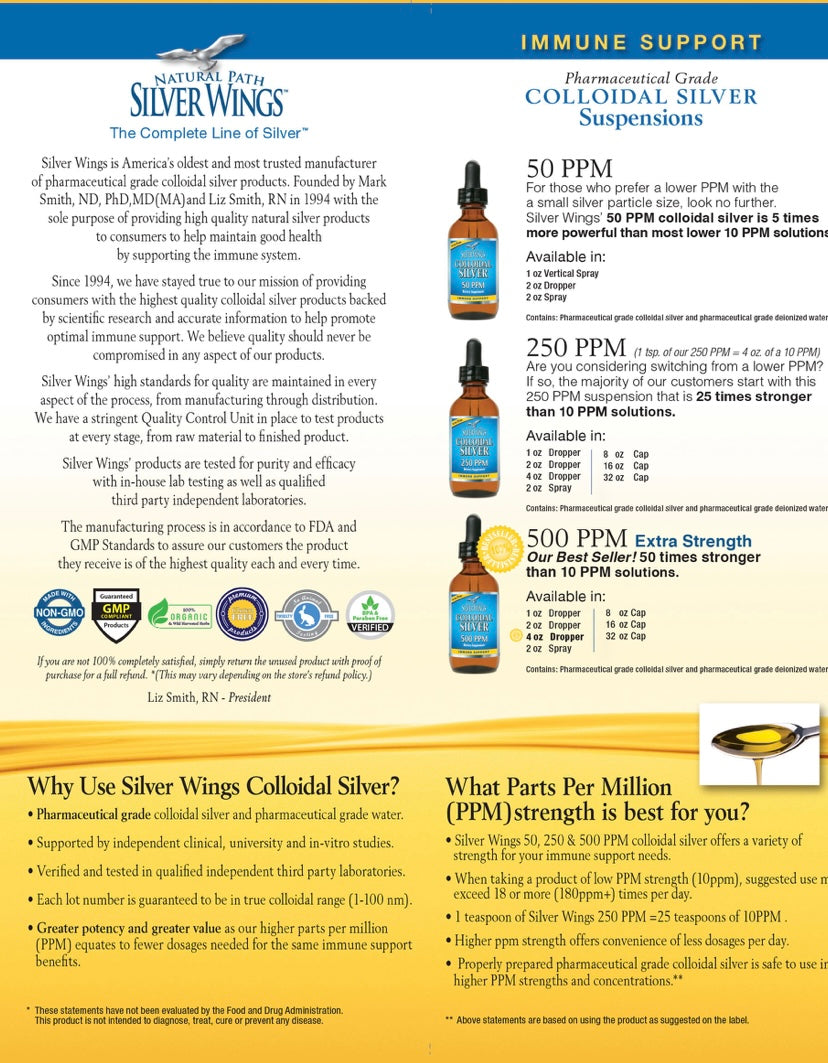 Colloidal Silver 500PPM 4 oz Dropper
Regular price
Sale price
$37.99 USD
Unit price
per
Silver Wings is America's oldest and most trusted manufacturer of pharmaceutical grade colloidal silver products. Founded by Mark Smith, ND, PhD,MD(MA)and Liz Smith, RN in 1994 with the sole purpose of providing high quality natural silver products to consumers to help maintain good health by supporting the immune system.

Ingredients: Contains pharmaceutical grade colloidal silver and pharmaceutical grade water.
4oz 
This product is not intended for continuous use.
For extended use: consult your healthcare practitioner.
Keep out of reach of children.
Store at room temperature.
Avoid direct sunlight.
These statements have not been evaluated by the Food and Drug Administration. This product is not intended to diagnose, treat, cure or prevent any disease.
Return & Refund Policy

Return and Refund policy.

This service is non refundable.
Share