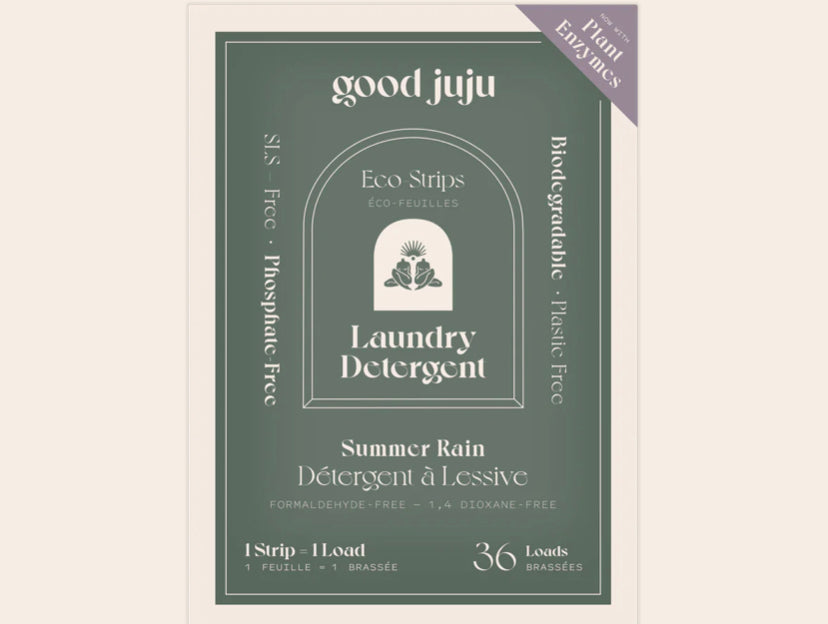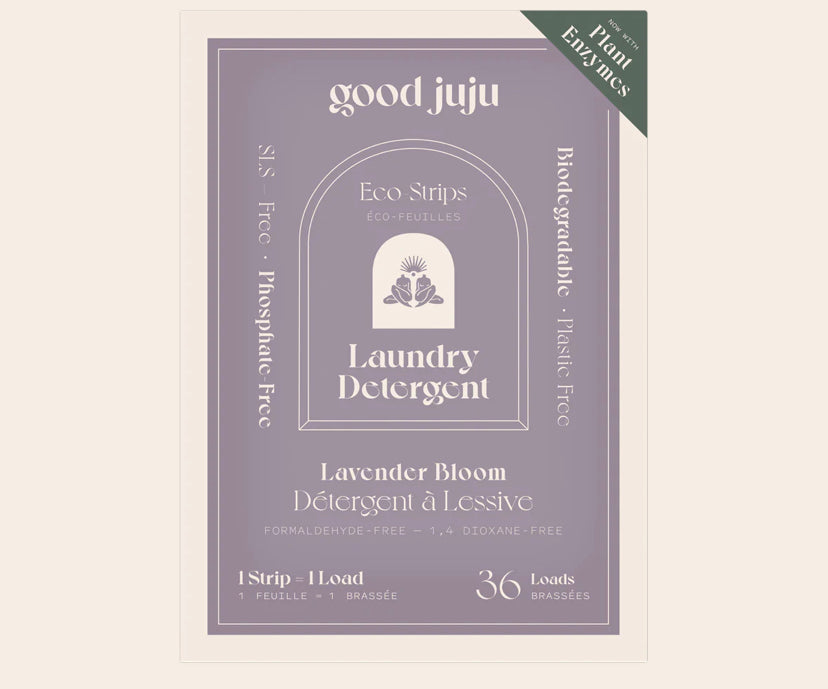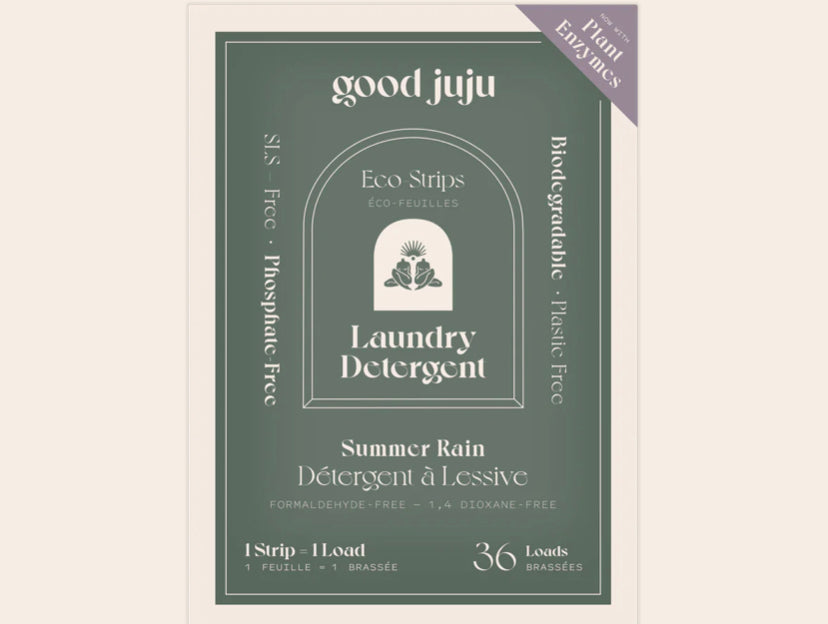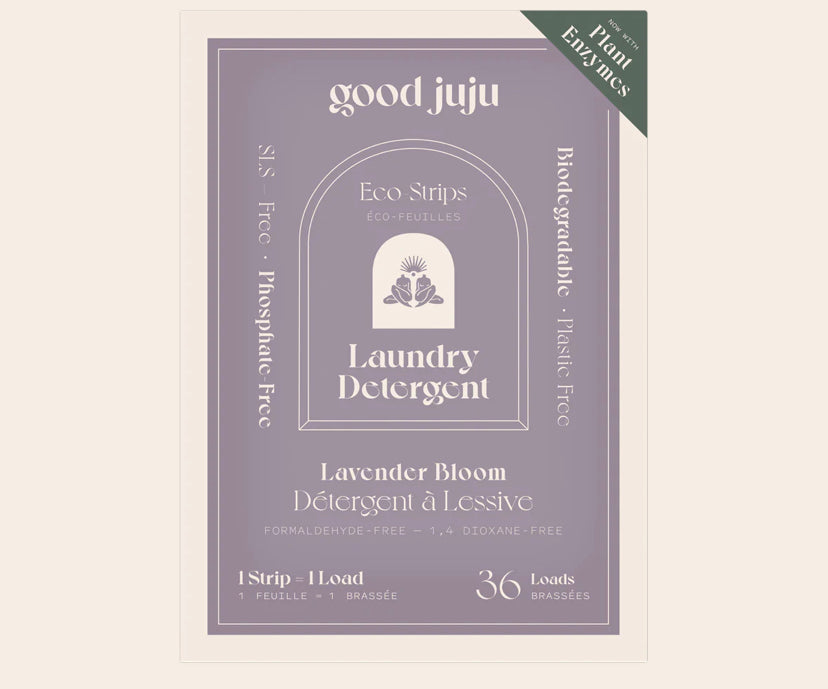 Good juju laundry sheets Lavender and Summer Rain.
Regular price
Sale price
$14.99 USD
Unit price
per
A plastic-free alternative to liquid laundry detergent. Ultra-concentrated and eco-friendly. One 36-strip packet prevents one 1-litre plastic container from entering our landfills.
Formulated with plant enzymes for extra cleaning power, these laundry strips are super-concentrated, easy to use way to effectively & sustainably clean your laundry. 

Each envelope contains 36-strips. 
Pre-portioned strips contain exactly the detergent needed for one load of laundry
Dissolves completely in hot or cold water – with NO RESIDUE
Works in all washing machines, including HE
Safe for hand-washing, and for use in septic systems
With Plant Enzymes for enhanced cleaning power<
Available in Summer Rain, Lavender Bloom
Share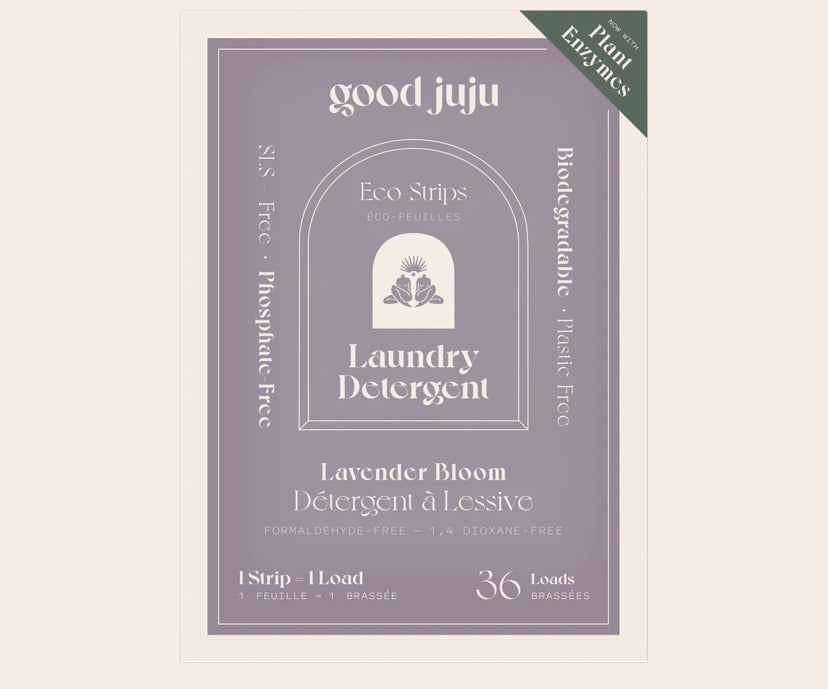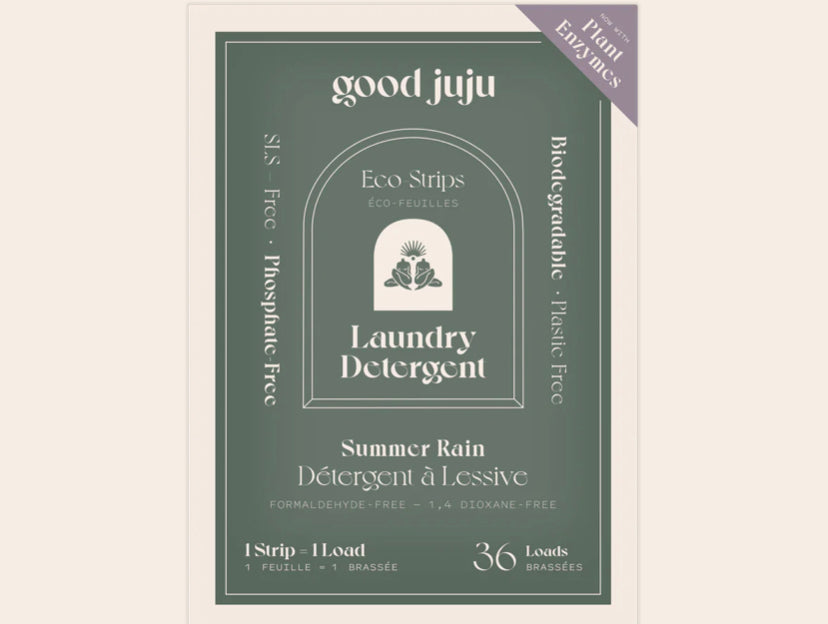 Climate Friendly

Readily biodegradable, and each packet results in a 94% reduction in transport related greenhouse gas emissions compared to liquid alternatives.

Super-Concentrated

Each strip weighs just 3g, and packs the same power as 50g of premium liquid or powdered detergents

Proudly Free From

hormone disrupting parabens, phosphates, added dyes, chlorine bleach, 1,4 dioxane, SLS, animal products, and formaldehyde