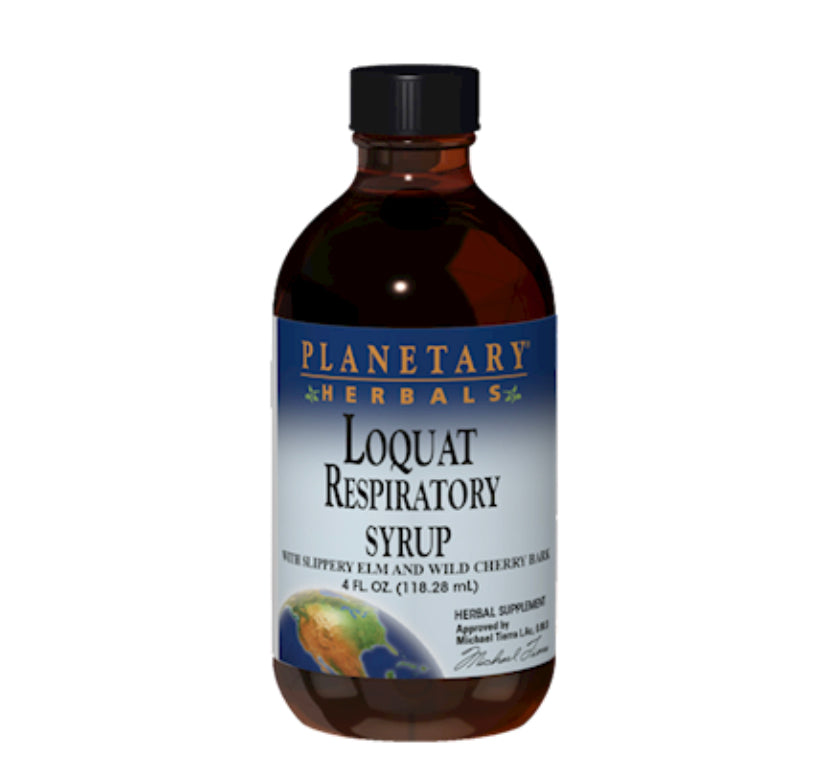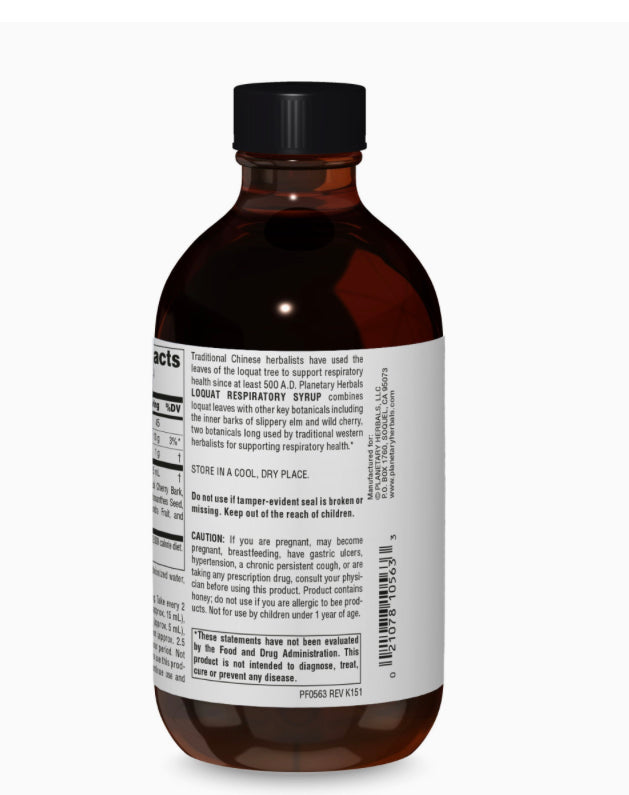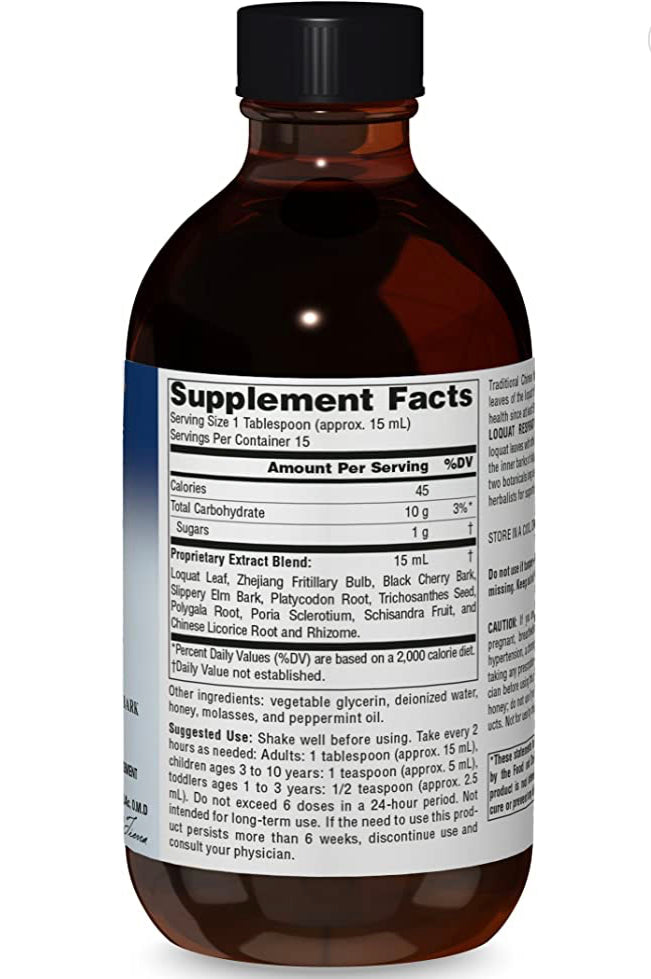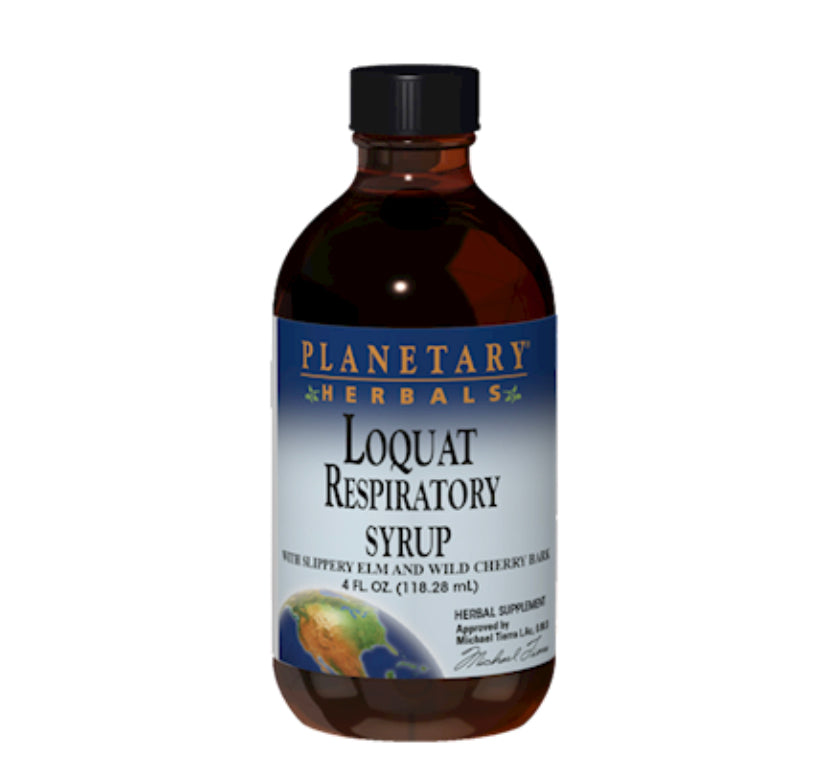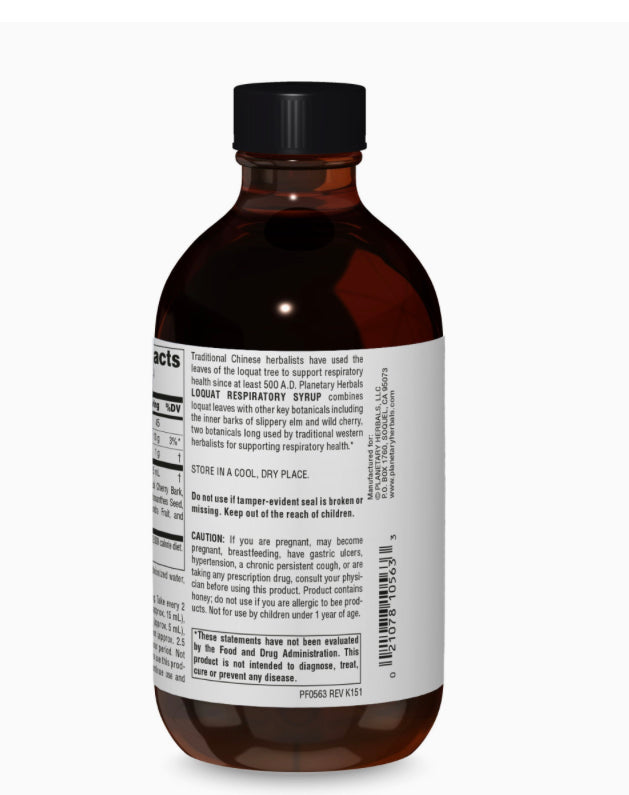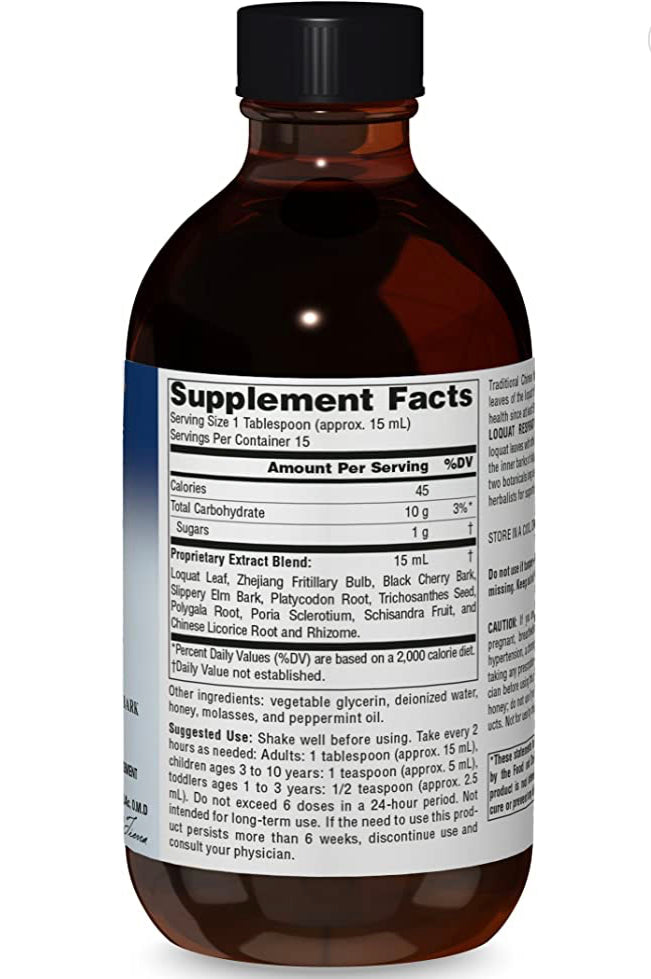 Planetary herbals -Loquat syrup respiratory syrup
Regular price
Sale price
$13.00 USD
Unit price
per
Loquat Respiratory Syrup
With Slippery Elm and Wild Cherry Bark
Loquat leaves are traditionally used for respiratory health it's used in teas and syrups to support a calm and clear chest and lungs, including wild cherry bark and other botanicals make this a supportive powerful, effective, and soothing respiratory tonic with Slippery elm to form a soothing coating over delicate membrane linings.
For respiratory health, vitamin C and zinc are recommended. Remain as active as possible because moving around helps to loosen built-up mucus and fluids. Wash your hands often.
Ingredients:
 Proprietary Extract Blend: 15mlAmount Per Serving:15 ml
Chinese Licorice Root and Rhizome
Other Ingredients:
vegetable glycerin, honey, blackstrap molasses, peppermint oil, deionized water
 4oz
These statements have not been evaluated by the FDA. This product is not intended to diagnose, treat, cure or prevent any disease.
Return & Refund Policy

Return and Refund policy.

This service is non refundable.
Share