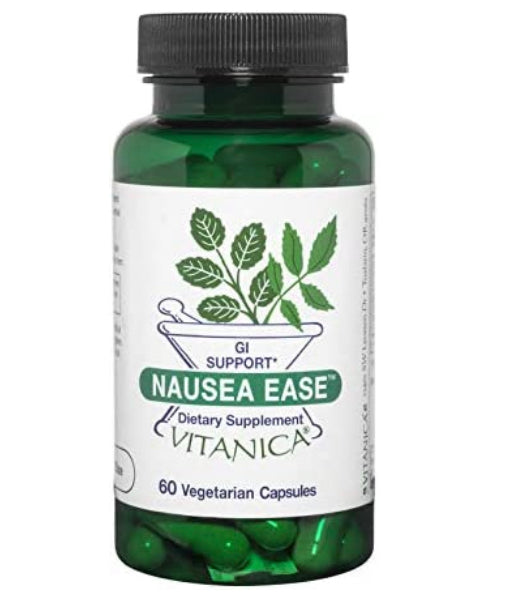 Vitanica Nausea Ease
Regular price
Sale price
$22.99 USD
Unit price
per
Supports the relief of general nausea and morning sickness with science based nutrients and historically used herbs.

•Vitamin B6 has shown in research to promote relief from morning sickness' although best used in combination with other ingredients
•Vitamin K and Vitamin C used together have shown excellent support for relief of nausea
•Ginger has a long tradition of supporting the entire digestive system' and especially in promoting relief from morning sickness. It also has an excellent safety profile and is safe for use during pregnancy
•Peppermint and Lemon balm are traditionally used gentle herbs supportive for the stomach
These statements have not been evaluated by the Food and Drug Administration (FDA). These products are not meant to diagnose' treat or cure any disease or medical condition. Please consult your doctor before starting any exercise or nutritional supplement program or before using these or any product during pregnancy or if you have a serious medical condition.
Return & Refund Policy

Return and Refund policy.

This service is non refundable.
Share